The Center is recognized at the local, state and national level for its innovative, groundbreaking programs, and its ability to provide essential services to families in need. As one of the only agencies of its kind that tracks, measures, verifies and reports the actual impact each program and service is having towards stopping the cycle of violence, The Center is empowering individuals to lives free from abuse.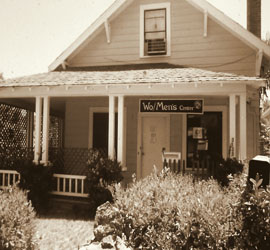 The Center was founded in 1980, and over the past 35 years The Center has been committed to building a community free from sexual assault and domestic violence. We are the only sexual assault and domestic violence agency serving the western slope of El Dorado County.
We have stable and experienced staff trained in the fields of domestic violence and sexual assault. Our staff is supported by the agency's many volunteers. Volunteers participate in various aspects of The Center's activities: crisis line, peer counseling, group facilitation, legal advocacy, hospital and court accompaniment, clerical, public speaking, prevention education programs, and many more.
Mission Statement:
The Center for Violence-Free Relationships is dedicated to building healthy relationships, families and communities free from sexual assault and domestic violence through education, advocacy and services in western El Dorado County.