The Center is Hiring!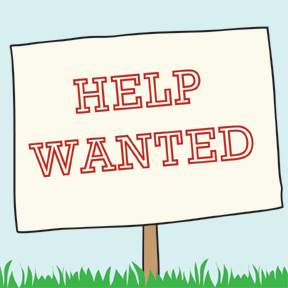 THE CENTER FOR VIOLENCE-FREE RELATIONSHIPS
JOB ANNOUNCEMENT
Use your analytical mind and administrative skills to help improve the lives of others!
Do you want a job where you can use data to help improve services to those affected by sexual and domestic violence? Where you can see the positive impact of your contributions? Here is your chance to utilize your strengths in data analysis and administration to be a positive force for change in a community. Come work with an exceptional team of people at The Center for Violence-Free Relationships.
WHO WE ARE: The Center for Violence-Free Relationships serves domestic violence and sexual assault victims and their families. The Center is all about being a place that brings together smart, talented people from a diversity of backgrounds. We strive to be a place where you can bring your whole self to work. We've cultivated a truly unique workplace culture that encourages out-of-the-box thinkers who don't believe in the impossible. The Center is currently seeking a dynamic individual to join our evaluation team.
The Center for Violence Free-Relationships, located in Placerville, CA is regarded as one of the most innovative and progressive sexual assault and domestic violence agencies in the state.  The Center's groundbreaking programs and our demonstrated outcomes have been featured at the local, state and national level. Fulltime and part-time eligible employees at the agency enjoy 12 paid holidays, paid vacation and sick time, and health benefits.  The Center is a high performing organization requiring high performing employees who are passionate, skilled and dedicated to building healthy relationships, families, and communities free from sexual assault and domestic violence.  The Center is currently seeking qualified individuals interested in part-time employment to perform the duties of Program Data Assistant.
JOB DESCRIPTION
 POSITION:                   Program Data Assistant
 REPORTS TO:              Chief Operations Officer
 WORK WEEK:             30 Hours per week (including evening and weekend functions)
 STATUS:                      Non-Exempt
COMPENSATION:       $18.65 an hour
 POSITION SUMMARY:  Program Data Assistant provides administrative support to the Chief Operations Officer (COO) in database administration, performance management and adherence to the agency's policies and procedures as required.
AGENCY DESCRIPTION:  The Center for Violence-Free Relationships is dedicated to building healthy relationships, families, and communities free from sexual assault and domestic violence through education, advocacy, and services in western El Dorado County.
RESPONSIBILITIES:
Efforts to Outcome (ETO) Software System Administrator:
Maintain and assist in the development of the ETO processes and protocols needed to manage services and outcomes related to direct services.
Perform data cleanup and system customization in ETO.
Assist COO in building reports for data integrity, performance management, outcome analysis, and grant reporting.
Train staff and volunteers in using ETO and troubleshoot for staff when needed.
 Program Grants and Administration:
Work with COO to develop and maintain data collection methods/systems that produce the outcomes outlined in the theory of change.
Produce client based billings that comply with county, state, and federal contracts & regulations.
Work with COO to create and maintain data entry protocols for client-based billings, program outcomes and reports, and performance management analysis.
Provide administrative and program support and other duties as assigned.
 eTapestry software management: 
Enter donor records and gifts, including receipting and thanking for donations.
Assist in the maintenance of the software system for accuracy and reporting.
Reconcile donor records with accounting records.
 QUALIFICATIONS: 
Experience working with client management systems or similar databases preferred. Experience in the Efforts to Outcomes (ETO) software package preferred.
Ability to work in a database with accuracy and demonstrate skills in reporting and analysis.
Ability to type efficiently and work effectively in Microsoft Office including Excel, Word, and Outlook.
Excellent organizational skills with the ability to multi-task and drive projects in a motivated, effective manner.
Ability to work in an agency that works with those affected by domestic violence and sexual assault.
PHYSICAL JOB REQUIREMENTS:
During working hours, an employee must have the ability to:
Attend functions in evenings and on weekends when necessary.
Sit for 75% of their working hours.
Lift objects to 25 pounds from floor to shoulder level and carry for brief periods.
Bend and stoop while filing.
Twist and reach while at a desk or computer terminal.
Maintain physical and mental composure while dealing with emergencies, crisis situations, and deadlines.
Hear and speak well enough to converse over the phone or in person at all times.
Legally and physically able to drive their own and/or agency vehicles during and after work hours.
 The Center for Violence-Free Relationships is an Equal Opportunity Employer (EOE).  Qualified applicants are considered for employment without regard to race, color, creed, religion, gender, sexual orientation, national origin, age, marital status, mental or physical disability, pregnancy, military or veteran status, or any other basis prohibited by state or federal law.  Survivors of domestic violence and/or sexual assault are encouraged to apply.
If you need assistance or an accommodation during the application process because of a disability, it is available upon request. The Center is pleased to provide such assistance, and no applicant will be penalized as a result of such a request.
TO APPLY:
Reply via email. Please send cover letter and resume to Emma at emmao@TheCenterNow.org.