The Center for Violence-Free Relationships is hiring!
Do AWESOME things that matter!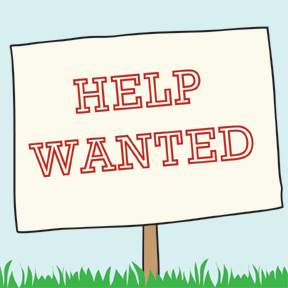 Client Services Coordinator
The Center for Violence-Free Relationships is seeking a dynamic, individual with a high level of supervisory and program management experience for the position of Client Services Coordinator (CSC).  This position is a full time, exempt position, salary ranging from $58,500-$62,500. The CSC is responsible for multiple programs serving those who impacted by domestic violence and sexual assault.  Although experience working with this population is preferred; individuals with program management and staff supervision are encouraged to apply.
The CSC will supervise Direct Service Case Managers; ensuring high performance and delivery of quality client services, oversee shelter operations, and student internship program.  The CSC will be responsible for contributing to grant applications, reports data analysis while ensuring compliance with grants and contracts. Responsible for the ongoing training of staff and program volunteers including use of database/software.
The Center for Violence Free-Relationships, located in Placerville, CA We've cultivated a truly unique workplace.  The Center is regarded as one of the most innovative and progressive domestic violence/sexual assault agencies in the state.  The Center is a high performing organization requiring high performing employees who are passionate, skilled and dedicated to building healthy relationships, families and communities free from sexual assault and domestic violence.
The Center's ground breaking programs and demonstrated outcomes have been featured at the local state and national level.  Employees at the agency enjoy 12 paid holidays, medical, dental and vision benefits. Salary range $58,500-$62,500.
Thank you for your interest in applying for his position.  We look forward to considering your application.
Reply via email. Please send cover letter, resume to info@thecenternow.org 
The Center for Violence-Free Relationships is an Equal Opportunity Employer (EOE).  Qualified applicants are considered for employment without regard to race, color, creed, religion, gender, sexual orientation, national origin, age, marital status, mental or physical disability, pregnancy, military or veteran status, or any other basis prohibited by state or federal law.  Survivors or domestic violence and/or sexual assault are encouraged to apply.
If you need assistance or an accommodation during the application process because of a disability, it is available upon request. The Center is pleased to provide such assistance, and no applicant will be penalized as a result of such a request.