The Center for Violence-Free Relationships is hiring!
Do AWESOME things that matter!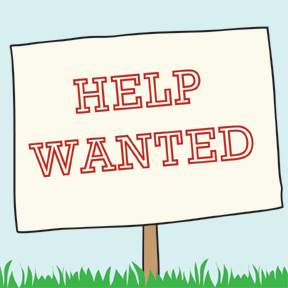 Do you want a job you can feel good about? A job where you can see the positive impact of your contributions? Here is your chance to make a difference! Come work with the exceptional team of people at The Center for Violence-Free Relationships.
The Center is currently seeking qualified individuals to perform the duties of:
POSITION:           Case Manager
REPORTS TO:      Client Services Coordinator
WORK WEEK:    Up to 40 Hours per week (including evening and weekend functions)
STATUS:               Non-Exempt
WAGES:                Start at 18.65/hr
POSITION SUMMARY: Under the supervision of the Client Services Coordinator the Case Manager provides case planning and coordination, individual counseling, crisis intervention, and advocacy to those affected by domestic violence and sexual assault in a non-clinical setting.
Download the job announcement and description here. Case Manager Job Announcement – The Center for Violence-Free Relationships
Email cover letter, resume and salary history to The Center's Client Services Coordinator.  Applications being accepted for 2 open positions
QUALIFICATIONS:
Ability to work in a performance-based agency and be prepared to meet established performance thresholds and compliance with data entry and client service.
Minimum two years of experience counseling, either paid volunteer, or comparable educational experience.
Experience utilizing evaluation mechanisms for assessing programmatic impact.
Experience with program implementation and evaluation
Experience with data collection methods and data quality assurance.
Commitment to the mission of The Center.
Bi-lingual (Spanish/English) highly preferred.
Ability to work with people from a wide variety of ethnic, racial, socio-economic, and religious backgrounds.
Both domestic violence and sexual assault certified training certificate or the ability to attend & graduate such training.
Ability to work evenings and weekends.
Possession of a valid California driver's license, reliable automobile, current auto insurance, and a clean driving record.
Ability to physically respond within 45 minutes to Marshall Hospital &/or the BEAR Clinic.
Maintain a clean Federal and State fingerprint report with no criminal history.
Ability to work effectively in Microsoft Office including Excel, Word, and Outlook. Possess a basic knowledge of database structure and the ability to learn to use Efforts to Outcomes. Possess a basic understanding of using a PC, office networks, and data security.
RESPONSIBILITIES:
Provide crisis intervention counseling (on the phone and in person) to domestic violence and sexual assault survivors.
Develop case plans with clients that address their immediate needs for housing acquisition, legal needs, transportation, medical care, mental health care, finances, education, and safety.
Collaborate with multiple community agencies and organizations to meet client's needs.
Accompany and advocate for at legal service appointments and social service agencies, as appropriate.
Perform shelter duties as assigned including intakes and orientation, advocacy, transportation, life skills training, childcare support and assistance securing permanent housing.
Evaluate ETO systems and methodology for direct service programs.
Develop strategies for implementing program evaluation techniques as needed for data quality assurance and performance management.
Develop & utilize evaluation mechanisms for assessing programmatic impact.
Analyze and assess client services program.
Work with CSC and Operations Manager & Program Analyst to develop best practices and outcome measurements.
Maintain accurate client and other agency records.
Provide on-call coverage to crisis line, during office hours and during after hours, as needed
Provide support and direction to volunteers in the counseling department.
Attend weekly staff and case review meetings and other agency meetings, as required.
Represent the agency at community meetings/functions through participation in collaborative meetings and community outreach presentations.
Assist with volunteer & agency training, as needed.
Perform other duties, as assigned.
 PHYSICAL JOB REQUIREMENTS:
During working hours, the employee must have the ability to:
Sit for 75% of their working hours.
Lift objects up to 25 pounds from floor to shoulder level and carry for brief periods.
Bend and stoop while filing.
Twist and reach while at a desk or computer terminal.
WHO WE ARE: The Center for Violence-Free Relationships serves people dealing with domestic violence and sexual assault and their families. The Center is all about being a place that brings together smart, talented people from a diversity of backgrounds. We strive to be a place where you can bring your whole self to work. We've cultivated a truly unique workplace culture that encourages out-of-the-box thinkers who don't believe in the impossible. The Center is currently seeking a dynamic individual to join our team.
The Center for Violence Free-Relationships, located in Placerville, CA is regarded as one of the most innovative and progressive domestic violence/sexual assault agencies in the state.  The Center's groundbreaking programs and our demonstrated outcomes have been featured at the local, state and national level.  Employees at the agency enjoy 12 paid holidays, and health benefits. The Center is a high performing organization requiring high performing employees who are passionate, skilled and dedicated to building healthy relationships, families, and communities free from sexual assault and domestic violence.
The Center for Violence-Free Relationships is an Equal Opportunity Employer (EOE).  Qualified applicants are considered for employment without regard to race, color, creed, religion, gender, sexual orientation, national origin, age, marital status, mental or physical disability, pregnancy, military or veteran status, or any other basis prohibited by state or federal law.  Survivors of domestic violence and/or sexual assault are encouraged to apply.'
If you need assistance or an accommodation during the application process because of a disability, it is available upon request. The Center is pleased to provide such assistance, and no applicant will be penalized as a result of such a request.