Discover the joy of volunteering at The Center! We love our volunteers, the are the life blood of our organization.  The Center's volunteers are some of the most dedicated individuals, who provide thousands of hours every year offering precious skills, abilities and commitment to support victims of sexual assault and domestic violence and their families.  The Center would need to hire 3 full-time employees to cover for the hours that our volunteers donated!
Volunteers are a valued part of the team at The Center and we offer a variety of volunteer positions:
Legal Services
Positive Solutions – batterer's intervention
Community Education
Marketing/Social Media
Event Management & Planning
Board of Directors
Survivor's Advisory Board
Administration
The Center holds training once a year, typically in the early spring. Following the 69-hour intensive training, volunteers are certified by the State of California to work directly with victims of sexual assault and domestic violence.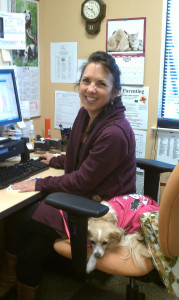 Not all volunteer positions need the full training. If you are interested in volunteering or would like more information, please contact Billie at BillieF@thecenternow.org or (530) 626-1450. We can't wait to work along side you!